Vintage Cottage Cheese Pie Recipe
Oct 01, 2020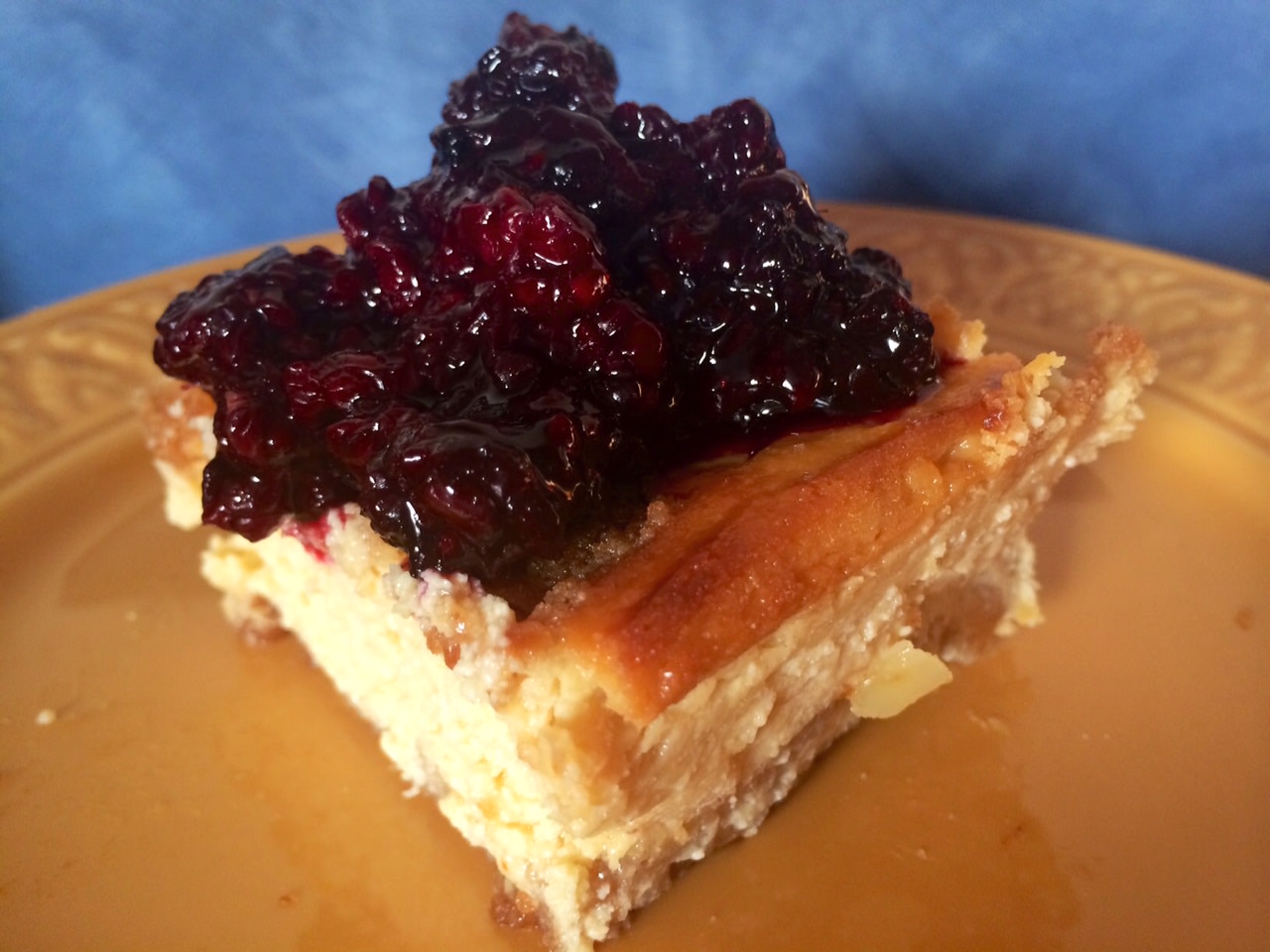 Raise chickens and cows and you'll need some good recipes to use up your eggs and milk.
During the 1980's I owned a small ranch east of Bend, Oregon. Twenty acres of volcanic rimrock, juniper tree lined ridges and flood irrigated grasslands were topped with a collection of small sun-bleached wood buildings garnished with eighty years of bailing wire and cast off ranching equipment.
I bought the old ranch and discovered about 100 feral chickens lived in rafters and pecked around the old milking barn. Without an actual chicken coop to corral the eggs, I carried a bucket of water to test the eggs I found trailing the chickens. If the eggs lay flat submerged on the bottom of the bucket, they were fresh. If the eggs tipped up, I pitched them towards the barn cats.
Mrs. Creasy down the road left gallon glass jars of fresh raw milk from her Jersey cows in her porch refrigerator with a money can nearby. Neighbors made proper change before taking a warm gallon or two home.
With eggs and cream to spare, I adapted a vintage pie recipe from scratch to accommodate abundance or less. I often made this pie recipe in the evening so it could chill before cutting - it makes a lovely breakfast pie served with fresh or cooked berries. You can use yogurt or sour cream as desired; full, low-fat or nonfat dairy as desired. Adjust sweeter as desired. Etc. If you are short an egg, or have an extra, no worries.
This resilient recipe does well with change. Make it yours. -------------
2 cups cottage cheese
1 cup yogurt
4-6 large eggs
1 cup light brown sugar
1 tablespoon vanilla extract.
Zest and juice from one small lemon (About 3-4 T juice, 2-3 t zest)
Mix all of the ingredients on med to high in a blender or food processor. Crust Is Optional!! Pour mixture into a graham cracker OR cookie crust OR No Crust! And cook.
(No crust option: Shallow ceramic or glass ovenproof pie pan or brownie pan and butter the inside) While the oven is preheating, place a larger pan with about an inch of water in it. Place your crustless pie pan in that water bath.
OR Pour into a graham cracker crust.
Bake at 375 degrees for 50-70 min.
A test knife in the middle should barely come clean. If you are cooking small dishes, reduce baking time about 10-15 min.
Topping: Fresh or cooked fruits are delicious. I made the marion berry topping in a skillet.
Fruit Topping:
2 cups of fresh or thawed berries, peaches, cherries, etc.
1 cup water or juice (orange juice is good with berries) 2 T. flour or 2 t. cornstarch blended in a little liquid, then added to the pan. Sugar or other sweetener as desired, such as: 1/4 C. to 1/2 C. brown or white sugar, 1/4 C. honey or stevia to taste.
Add all ingredients in a saucepan or skillet and bring to a boil, stirring as the mixture thickens. When it's thick, remove from heat and chill. It will set up even more.
I developed this recipe in the mid 1980s. I'm posting it here in honor of Fat Bear Week. (Because, bears love berries!) Be sure to check out my other bears of all sizes.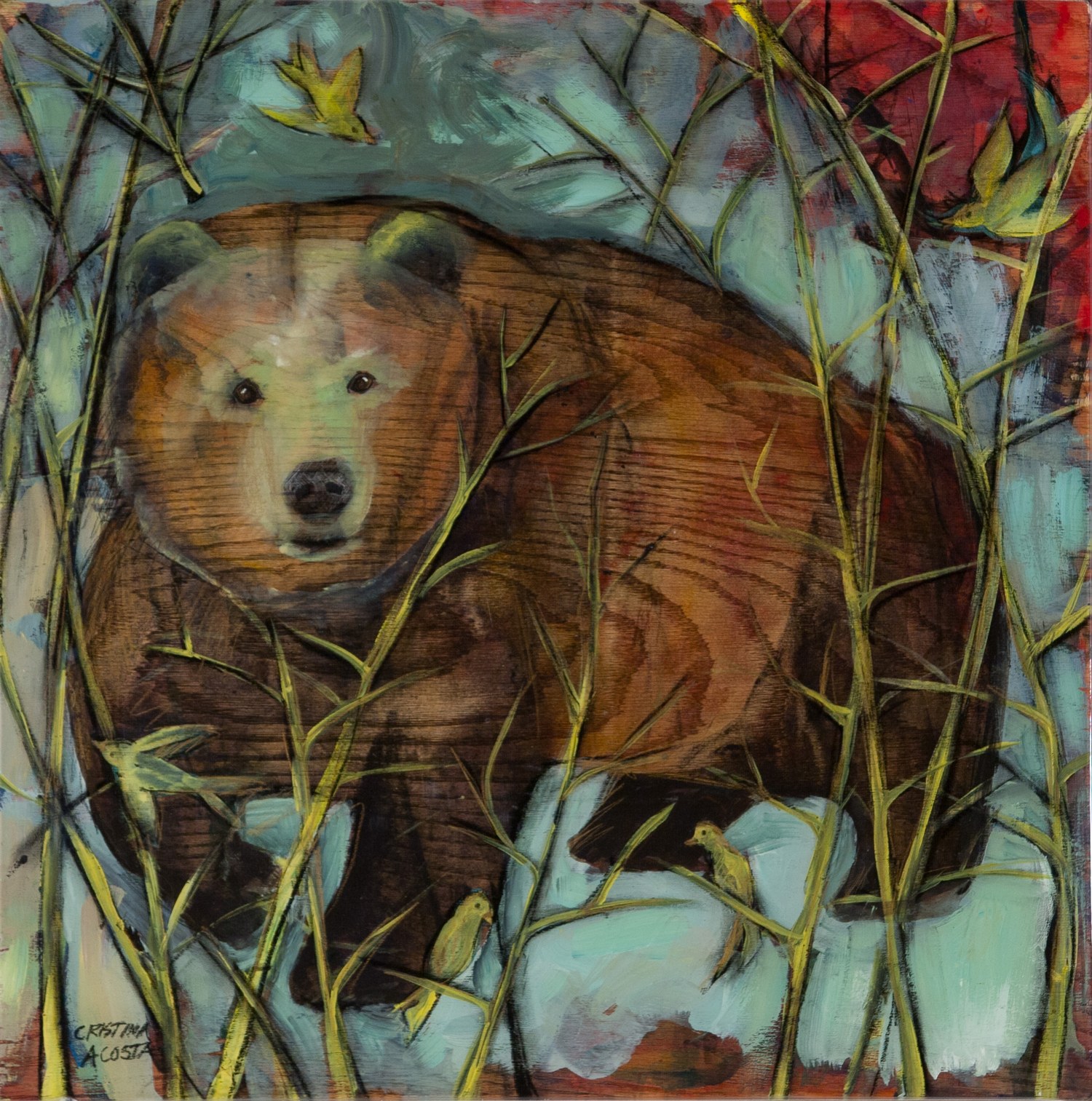 #cristinaacosta #recipe #pierecipe #glutenfree #easyaspie #dairy #ranchcook #farmtotable #cottagecheese #yogurt #artist