My Life as a Rancher - How a beach girl moved to nowhere and became an artist
Jun 16, 2020
Romantic and young, I used a $10,000 inheritance as a downpayment on a 20 acre ranch in Central Oregon in the 1980s. The nearby town of Bend, Oregon, was a failing mill town, half boarded-up. I was only 23 and clueless about most things, especially ranching. I was a California girl. I grew up at the beach in Southern California and spent summers with my family in our mountain cabin in Big Bear Lake.
Swimming, skiing and a few years of equestrian training in dressage wasn't much preparation for rural ranch life on a 100 year old relic of a ranch in the Pacific Northwest. But, I had grit and a remarkable romantic streak fueled by Zane Gray and Louis L'Amour western pulp fiction.
The six years I lived on the ranch became the most transformative years of my life during my 20's. I enrolled in the local Central Oregon Community College and earned an AA degree. Then I commuted to University of Oregon and earned a BFA in painting. In between studying, I learned that I could doctor my livestock, tear down an old barn, defend and fend for myself.
Six years later I moved to town and bought a mountain bike, swearing I would never again buy groups of large animals who ate. Nor was I interested in ever living alone for weeks at a time, talking to my dog, the livestock and the stray cats regularly dumped at my gate.
Those years on the ranch were an adventure. My life then was rarely fun, always beautiful and I stuck with it until I had earned my degree at the University of Oregon and developed the strength to move on.
I was a changed young woman.
I painted this piece to celebrate my memories of the horses running to the back 5 acre field. They kept me company when I moved irrigation pipe.
Throughout the years of my practice as an artist, I revisit my ranching days in my thoughts and different groups of paintings emerge, depending upon the mood and recollection. Here's a link to the horse paintings I've posted to my site.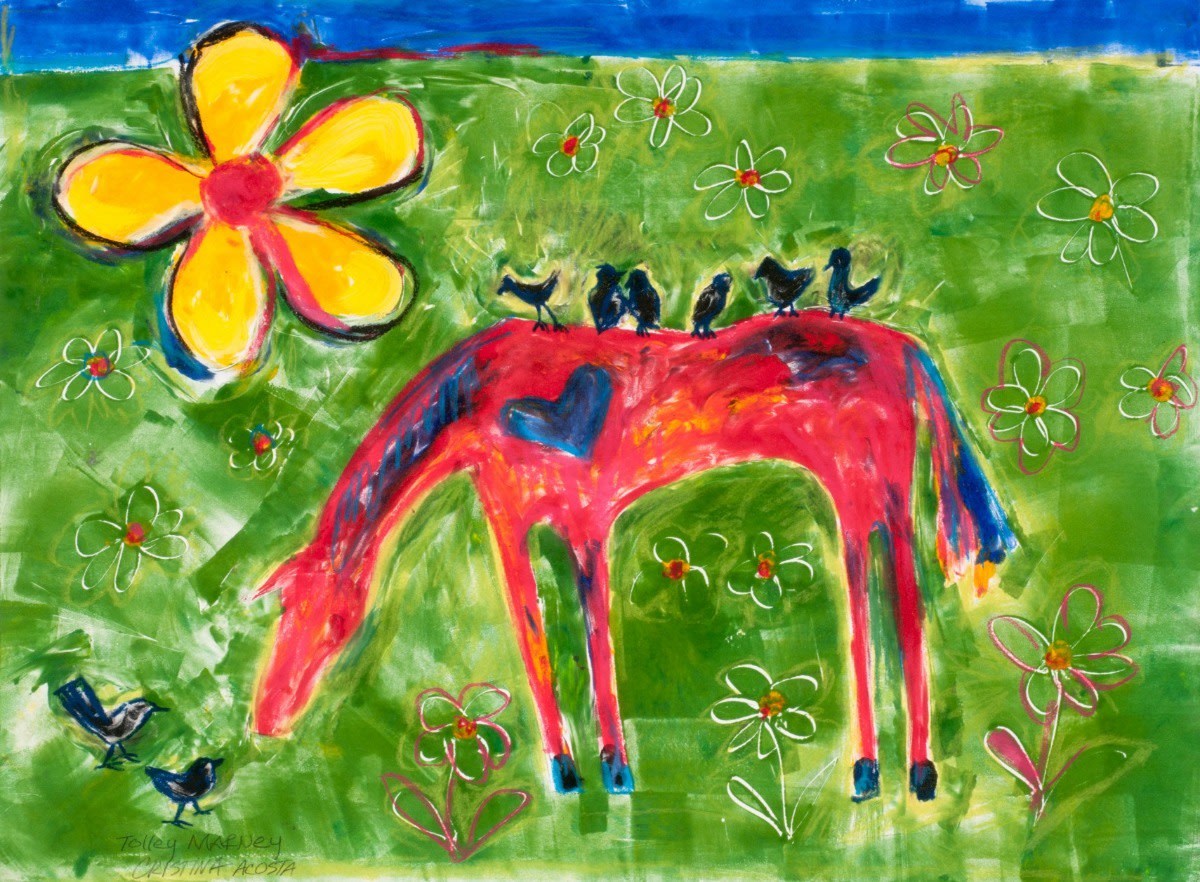 Good Neighbors
Yes, the birds really did stand on the back of my ginger horse as he munched the pasture grass. He was the only horse I had who tolerated the feathered hitchhikers. It always made me smile.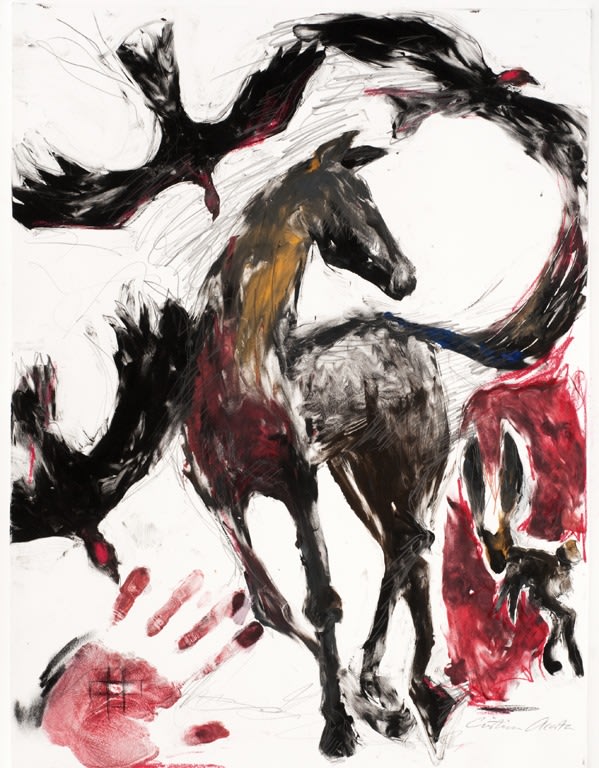 Life Cycle
Riding in the BLM near my ranch, life and death were ever-present.