Affordable Art Above the Bed, Couch, TV and Fireplace
May 27, 2020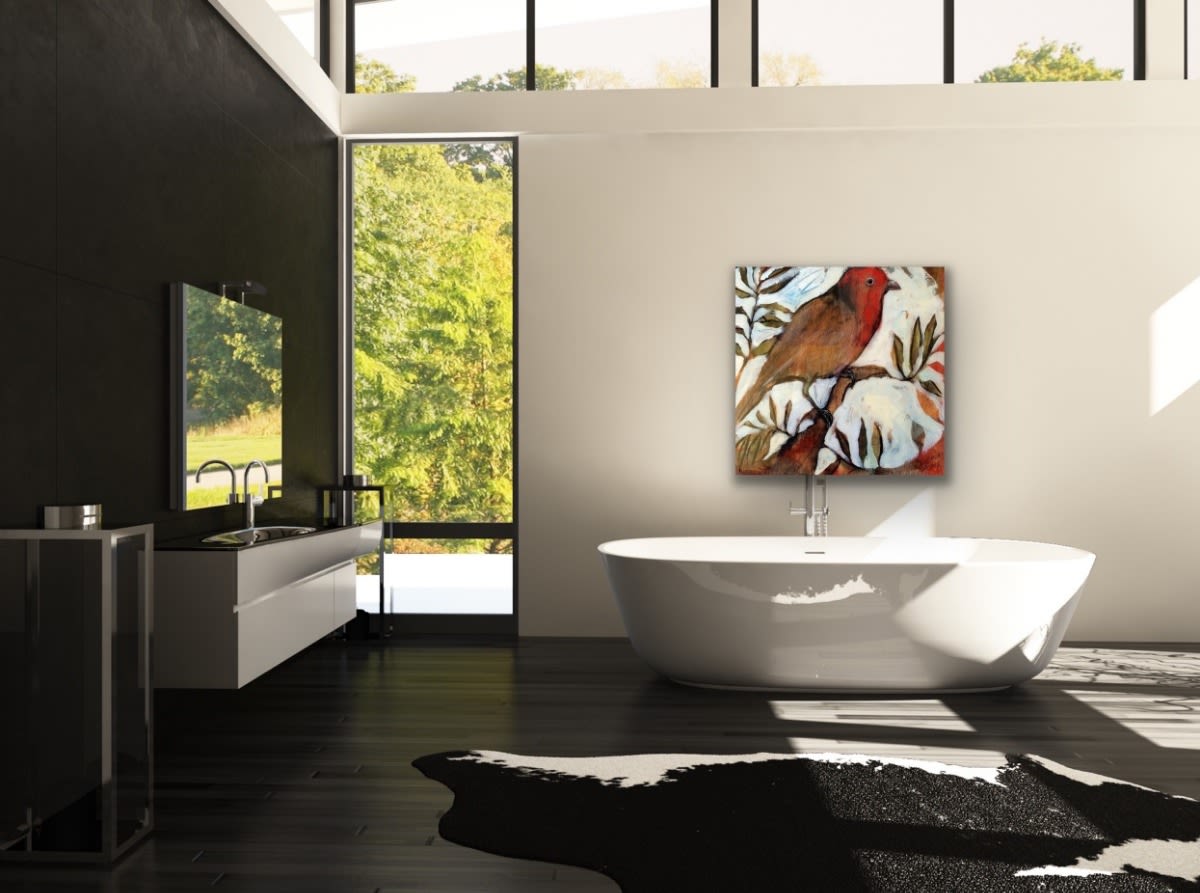 A full bathtub, fragrant water, and a serene soundscape are a proven recipe for relaxation. Beautiful surroundings can now include art in the bathroom. Art above a bathtub (or anywhere near water, like a pool) was usually ceramic, until a few years ago. Now, you can hang a piece of artwork above your bathtub or near your shower and not worry about moisture damage.
Art over a bathtub or fireplace must be easy to clean and not damaged by moisture or smoke. Choose an affordable art print on plexiglass or metal and you can enjoy affordable art that invites you to lose yourself in colors, shapes and forms.
Wishing you many rejuvenating moments and much love.
--- Explore the sizes and surfaces available for this affordable artwork, titled, Finch.
Return to Blog Listhttps://www.cristinaacosta.com/blog